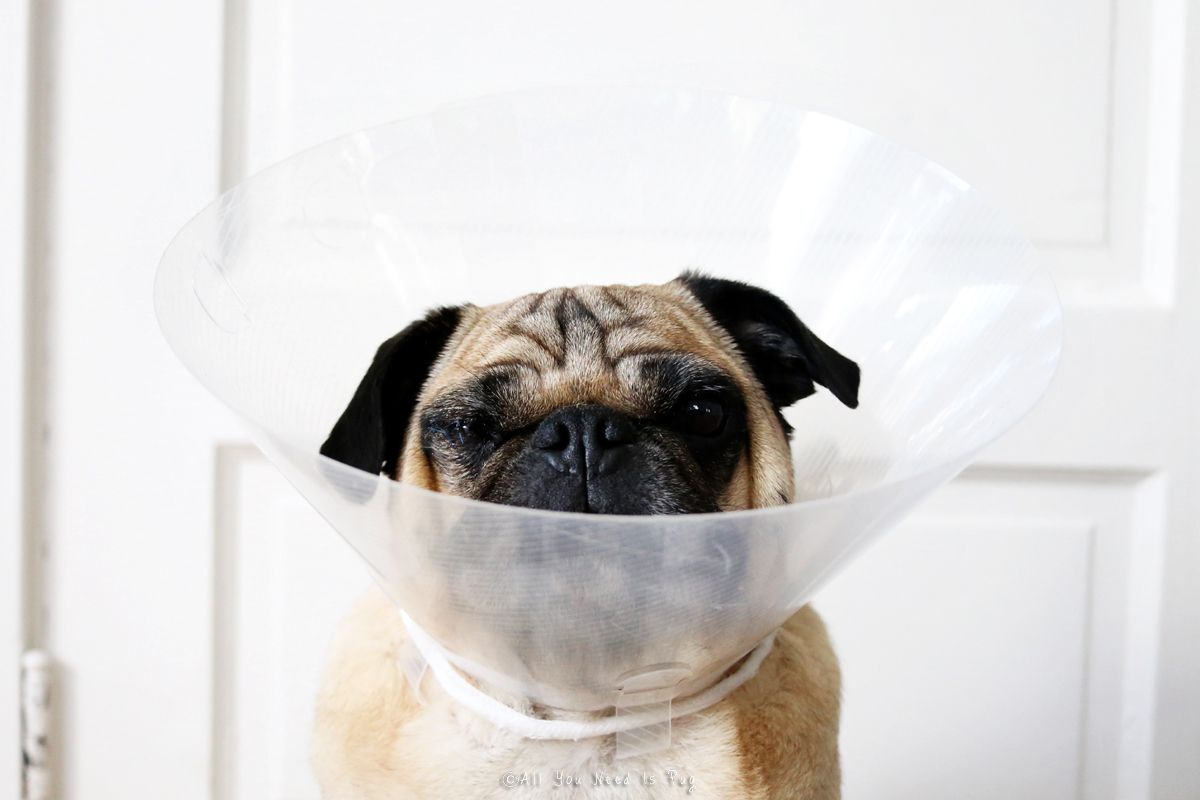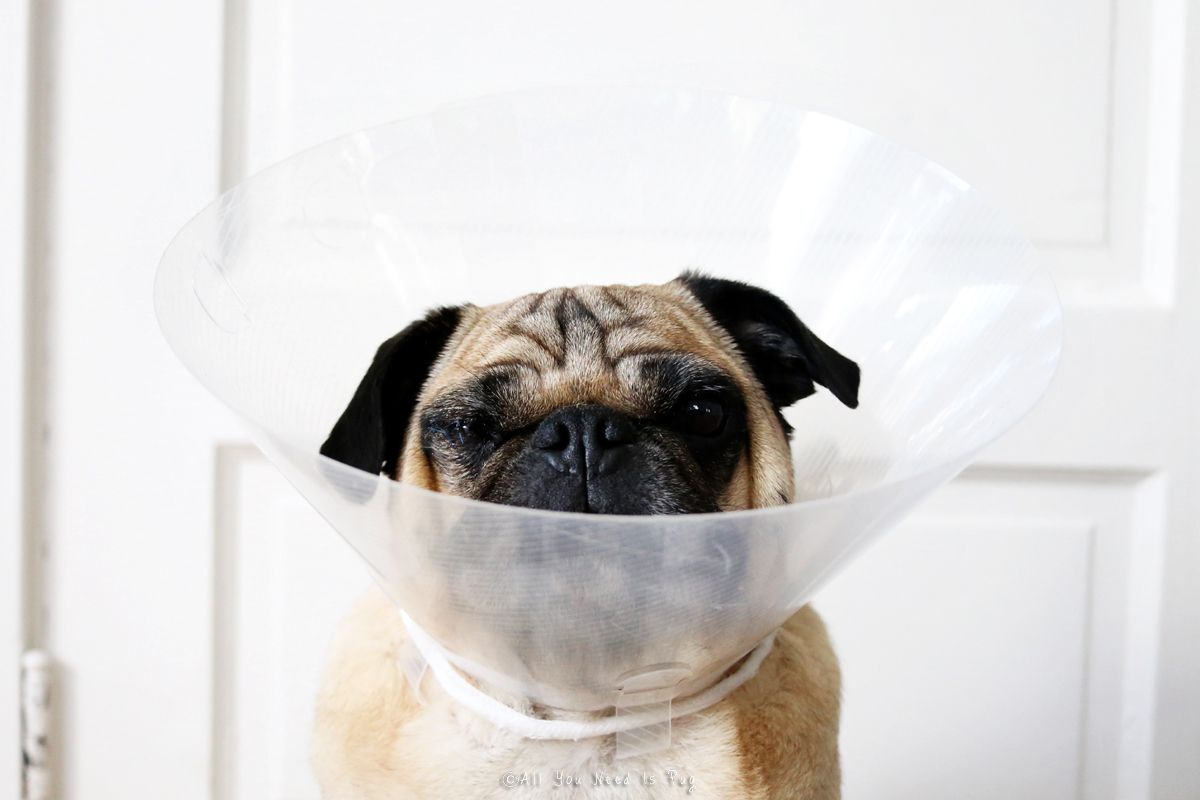 It's been a tough few weeks for JD. After visiting the vet half a dozen times he was finally diagnosed with an indolent corneal ulcer in his right eye and underwent surgery on Wednesday. While his eye looks painful and is sutured half-closed for the next two weeks, JD is being one tough little dude and isn't letting his recovery phase him too much. He still does his little pug dance when he sees me cooking dinner for him and Murph and he loves snuggling and resting his cone comfortably on my lap. This pampered pug even has a cozy soft cone that he wears to bed! All in all, JD is doing quite well, and we know that the kind wishes sent by our friends and customers certainly helped us feel better as we spent the past few weeks worrying about what would happen to JD's eye. JD will be seeing the vet for his post-op follow up toward the end of October. He will get his sutures out and hopefully we will find that his eye is fully healed and feeling better. In the meantime, we may have to plan for JD to be Popeye for Halloween this year!
I cannot thank you all enough for being so concerned about my little man. While he is my business mascot and muse, he is, above all, my furry son and soul mate, and I have been one nervous mama watching my baby boy struggle over the past few weeks. It makes my heart happy to know that he is on the road to recovery, and to know that he has touched the hearts of people all over the world just as much as he has touched mine.
I will keep you updated about your favorite fashionable pug and his progress!