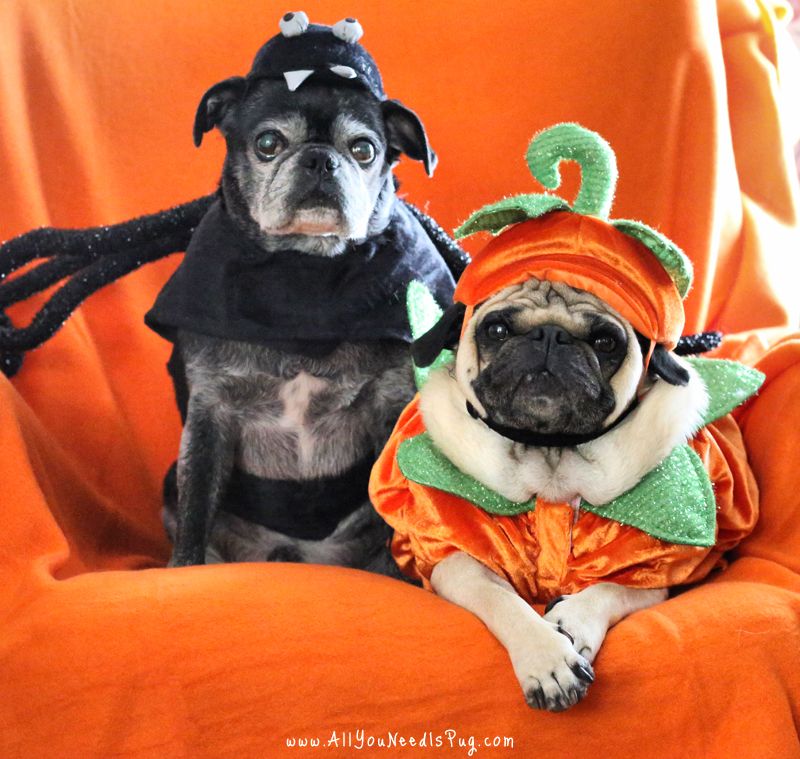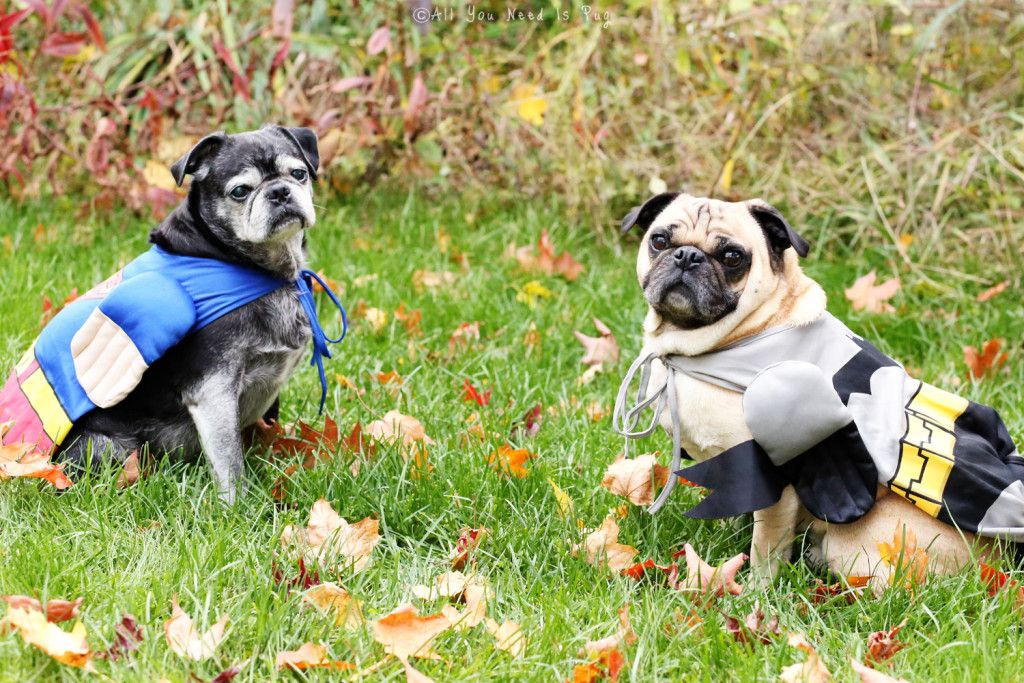 Halloween is just a few days away, and with this spooky time of year sometimes unexpected dangers arise for pets. Here are some of our favorite Halloween safety tips to help keep your pets happy & harm-free during your Halloween festivities:
We love costumes (I mean, just look at the business we're in!), but it's important to remember that some pets simply do not like to dress up. If your pets appear at all upset or anxious when you put on their creepy new costumes, you should not force them to join the fun. Like humans, all dogs have different comfort levels, and it is important to respect your pet's response to wearing clothing.
One of the biggest threats to pets on Halloween is candy! Chocolate is toxic to dogs and many artificial colors and sweeteners are also harmful. Keep candy and other Halloween treats away from pets at all times. If your pet is mischievous and will find a way to snatch food from counter tops and tables, then be sure to store it out of reach in high cabinets. Still want to give your furry friend a treat? Consider making some homemade dog-safe snacks using one of our recipes.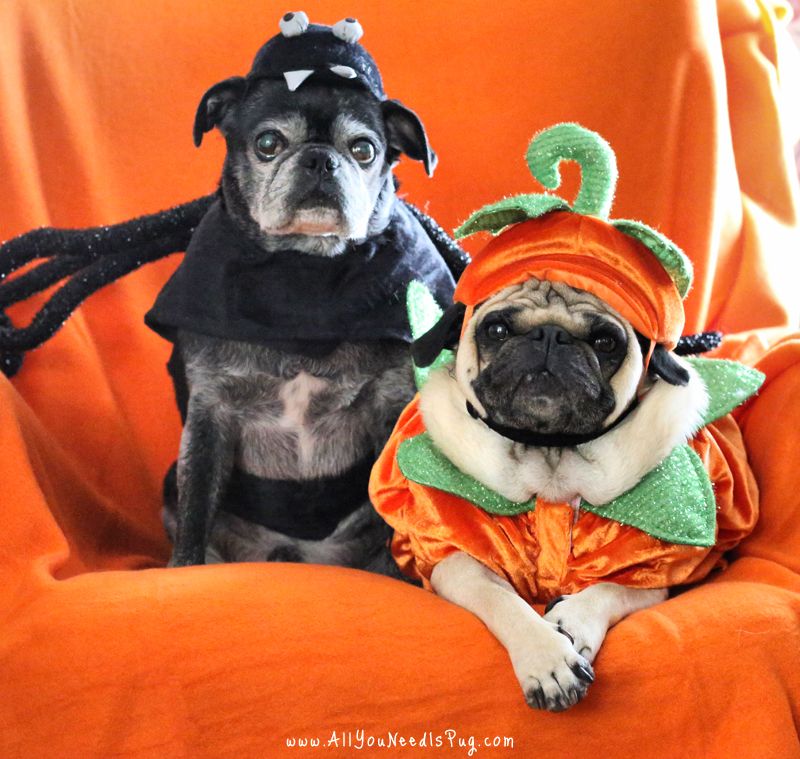 Trick-or-Treating is the most exciting part of this ghoulish holiday for humans, but it can be nerve racking for pets. Even dogs who tend to enjoy meeting new people can get anxious or even aggressive with large crowds of strangely dressed people swarming them. It's fine to let your pets come out to say a quick  "hello" to familiar neighbors, but you may want to consider leaving furry family members safe at home while you go out on your quest for candy. Also, be sure to keep pets in a separate room when greeting trick-or-treaters to avoid your beloved family member accidentally bolting out the door.
Jack-o-lanterns are a beautiful part of the day's devilish decor, but be sure to keep them at a safe distance from pets, who may risk accidentally burning themselves while investigating their illuminated pumpkin pals.
Lastly, HAVE A WONDERFUL TIME! Planning your holiday with your dog's safety in mind will help you to feel a bit more relaxed when the day arrives so that you can enjoy all of the fabulously freaky fun that will ensue.