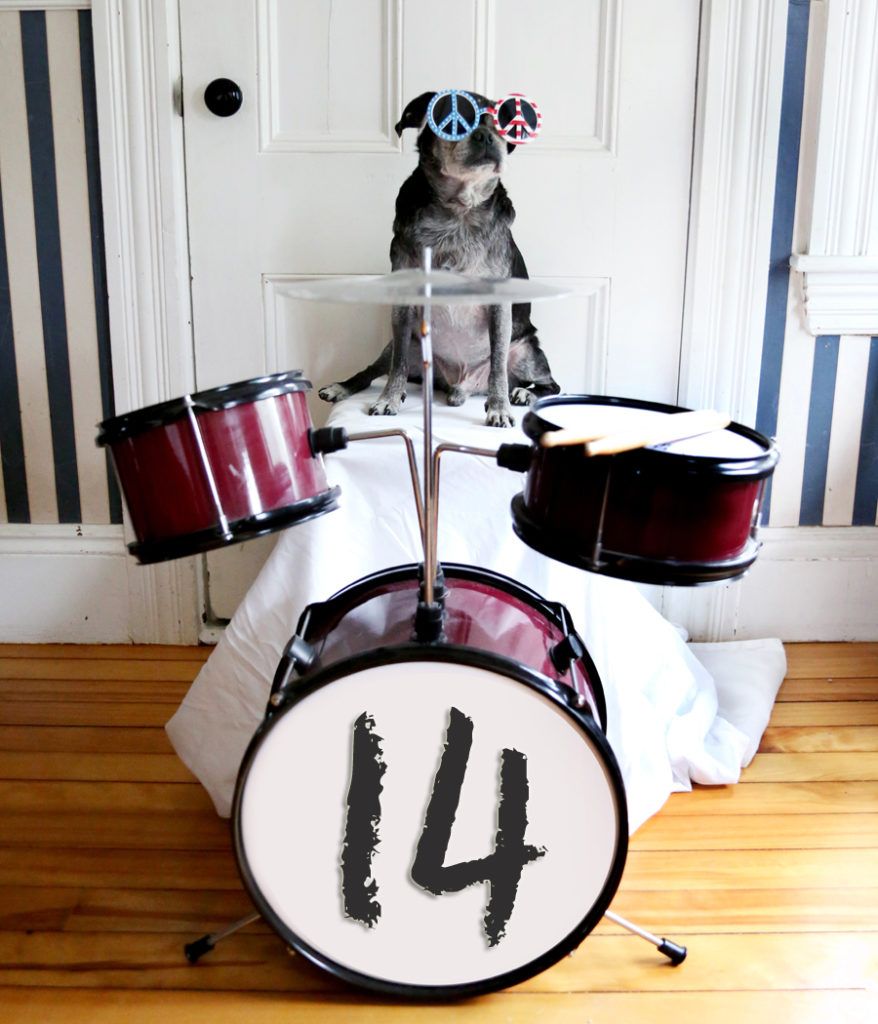 Happy 14th birthday to my "little brother" and favorite curmudgeon, Ringo! My mother adopted Ringo from a local shelter in July of 2010. He had been brought up from the south and surrendered to a shelter in Springfield, MA. At the time, Ringo weighed just 12 lbs. We could practically count his ribs. He was anxious and barking in the crate at the shelter, and to this day crates give him extreme anxiety. Half of his teeth were missing due to poor health and malnutrition, but that didn't stop him from trying to jump up on the counter to grab a snack! Yes, from the beginning, Ringo kept us on our toes! People often ask us about Ringo, so here's his Gotcha Story in honor of his special birthday.
That summer we were thinking of adopting a pug to keep JD company, but hadn't heard any news from the rescues that we sent applications to. That's when we discovered Ringo on an online pet finder website. When I saw that his name was Ringo, I had to click on the photo (after all, I loved the Beatles)! Ringo looked too thin to be a pug and was already quite grey in the muzzle. I saved his profile and waited. I kept thinking about Ringo after seeing his photo, but I was already busy finishing college and running All You Need is Pug in its early days. I wasn't sure if I had enough time to take care of a second dog. Nonetheless, Ringo stayed on my mind. I worried that a dog who was just about to turn 8 years old may not necessarily quickly find a home. I told my mother about Ringo. After seeing him, she also believed that he seemed to belong with our family. Since I wasn't certain about adopting a second dog, my mum decided to give Ringo his forever home. We drove out to Springfield, MA on June 10 (just 3 days after Ringo's 8th birthday) and adopted him on the spot!
During Ringo's time with us he has had many joys and, unfortunately, many struggles as well. We managed to get him to a healthy weight, but then he went blind a few years later and began to overeat as a comfort and compensation for his lost sight, causing him to go from underweight to overweight. He endured a leg injury slipping on ice one winter that left him stroller-bound for a year. He has chronic bronchitis and lung disease that continue to grow worse as he ages. But don't feel badly for the little guy! None of this stops him! He has his good days and his bad, like anyone, but at 14 he is still one of the most sprightly, spunky dogs I know. He remains full of mischief, trying to steal cat food or sneak into the litter box if given the opportunity. He enjoys running around the house (yes, despite his blindness) now that his leg has healed. He is at a healthy weight again, so he makes running look effortless, even with arthritis. His favorite thing to do is bark his head off as an alarm to remind us that it is time for dinner or a snack. And above all, he loves to snuggle with his mama. Occasionally he will snuggle with yours truly, but that's only if our mum has gone out and I am the sole warm body left to curl up against!
Ringo truly is a gift, as is every senior dog. Yes, seniors take extra time and care. Yes, they rack up astronomical veterinary care bills for the health problems that arise with aging. But would we trade Ringo for anything? No, not for the world!
Happy 14th birthday, sweet boy! We hope that with us you have found the beautiful life that you deserve.
Summary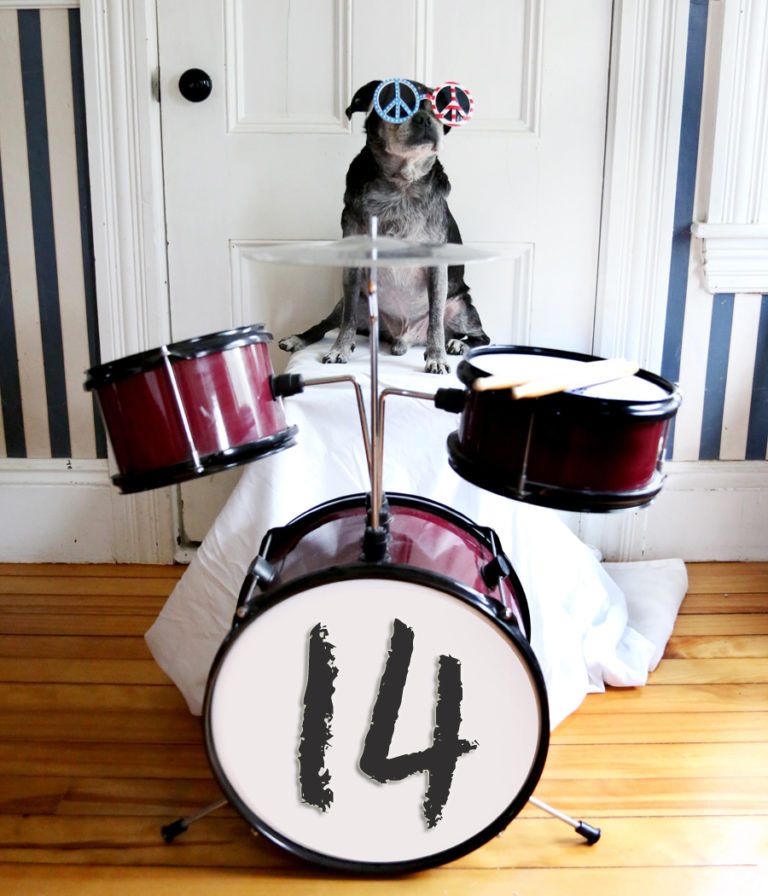 Article Name
Happy 14th Birthday, Ringo!
Description
Happy 14th birthday, sweet boy! We hope that with us you have found the beautiful life that you deserve.
Author
Publisher Name
Publisher Logo