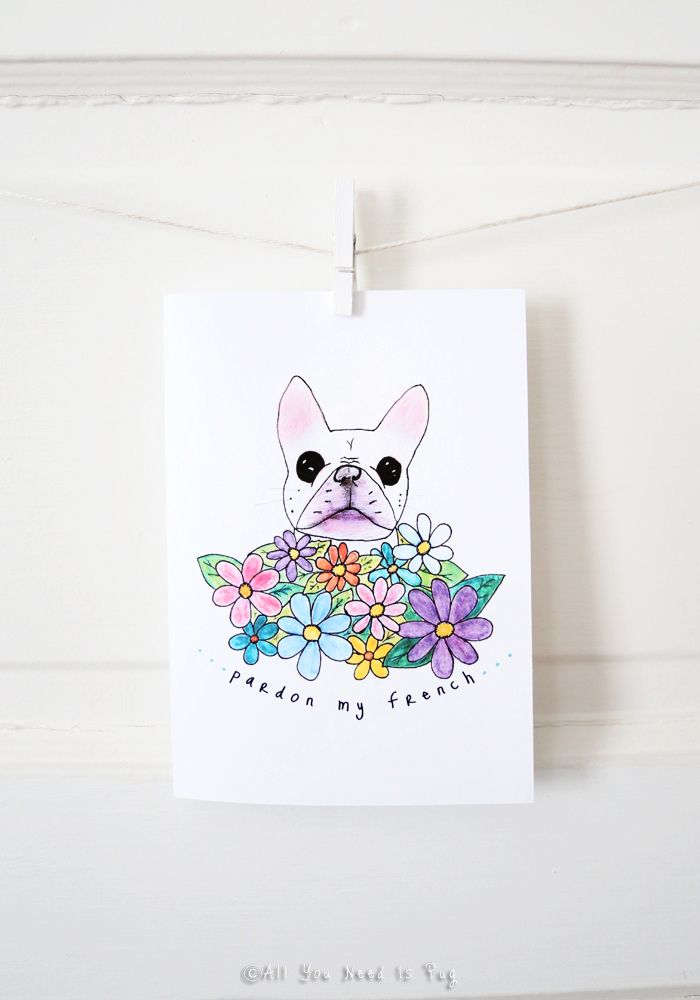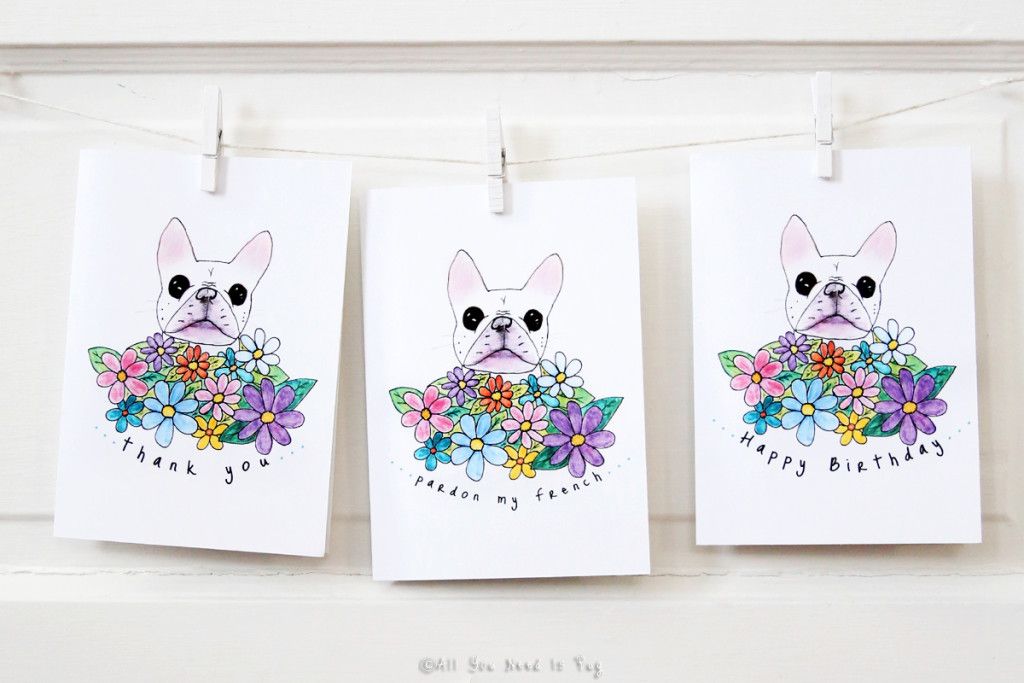 Here at All You Need is Pug, we are known for all of our pugly accessories. From pug totes to our line of pug greeting cards, there is a whole lot of pug to be found in our Etsy shop! While my focus as an artist and crafter has been largely influenced by this one dog breed, I love dogs of all shapes and sizes, and in 2016 it is my goal to begin reflecting that in All You Need is Pug's product lines.
When I began brainstorming ideas for new illustrations to print, I knew that the French Bulldog was the first new breed that I wanted to add to the collection. As many of our customers and followers know, we welcomed a French Bulldog mix named Murph into our family last summer. I have long loved those wonderful bat ears that Frenchies are known for, and Murph's ears are particularly large and glorious! While some of Murph's features differ from a traditional Frenchie, as he is a wonderful muttly little mix, he inspired me to bring Frenchies on board.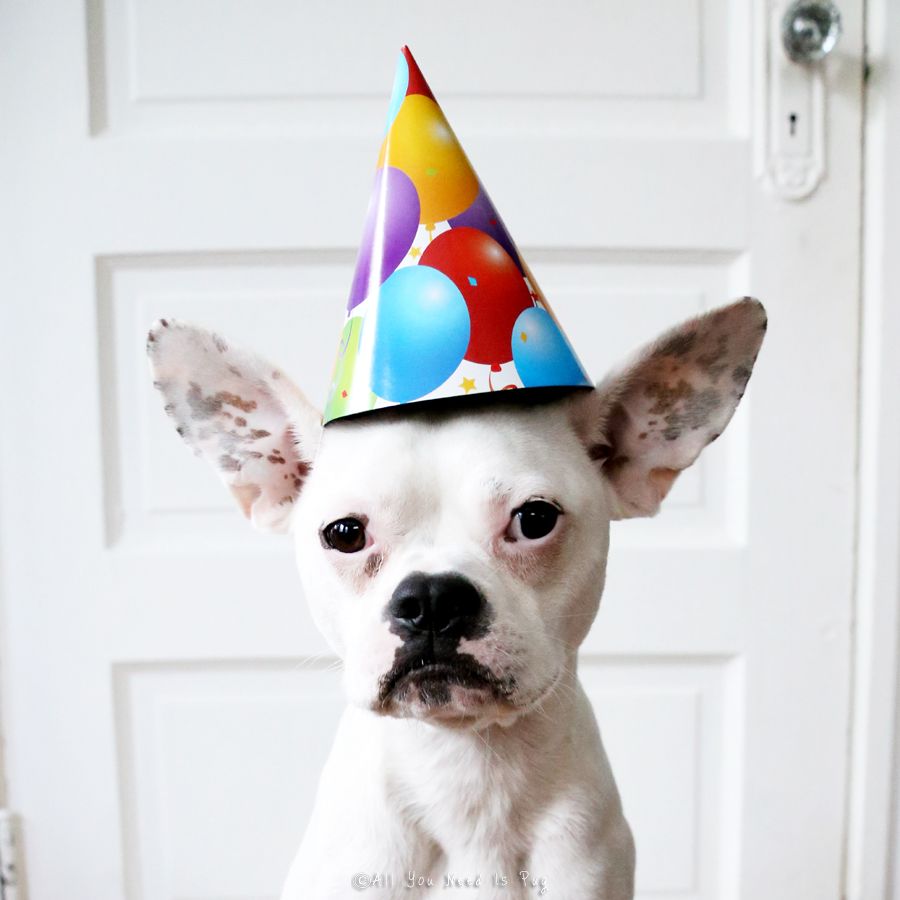 One of my personal favorite pieces is our Floral Pug design, which we currently offer on cards, totes, mugs, and t-shirts, so when I started the Frenchie illustration I knew that I wanted to bring the floral aspect into this piece as well. I sat down to draw, and after a few hours of toying with watercolor pencils, blendable pencils, and markers, I arrived at a bright little design that I adore (and I hope that you will love it, too)!
The Floral Frenchie design is now available on customizable greeting cards. Each card features one of our sample quotes, or can be printed with custom text of your choice. I hope to feature this Frenchie print on tote bags and mugs in the near future as well, so if you are a Frenchie fan, keep your eyes peeled for the arrival of those items in the coming weeks.
Now that I've completed this French Bulldog piece, I am already brainstorming the next illustrations that I would like to work on. I have a few more Frenchie pieces in mind, but I am also hoping to bring Boston Terriers, Pit Bulls, English Bulldogs, Chihuahuas, and Jack Russell Terriers to the shop's greeting card line within the next few months. I hope that you are all as excited as I am to see All You Need is Pug expanding to offer sweet products of other dog breeds!