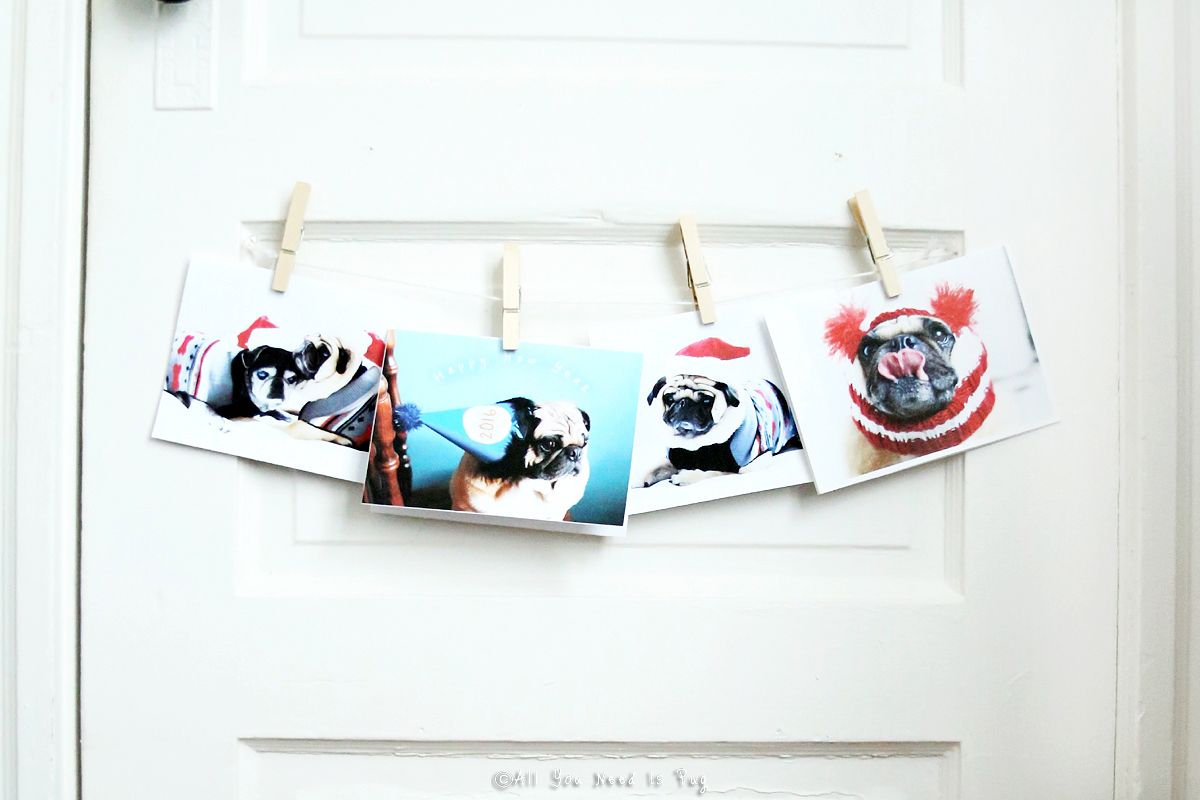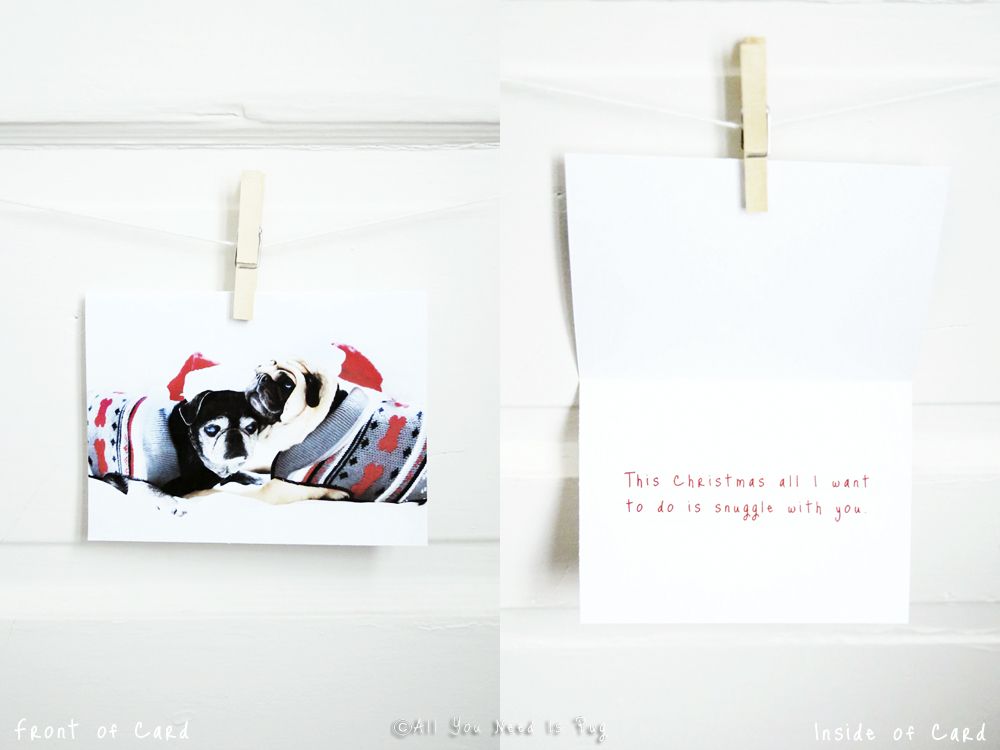 Our new 2015 pug holiday cards are now available in All You Need is Pug's Etsy shop! This year, we decided to bring you some snuggling Santa Pugs and a cozy solo Santa that will melt the hearts of your friends and family. We have created sample text inside of each card, but if you are someone who likes to personalize your holiday messages, we offer customized text at no extra charge, or blank cards if you would like to hand-write your greetings.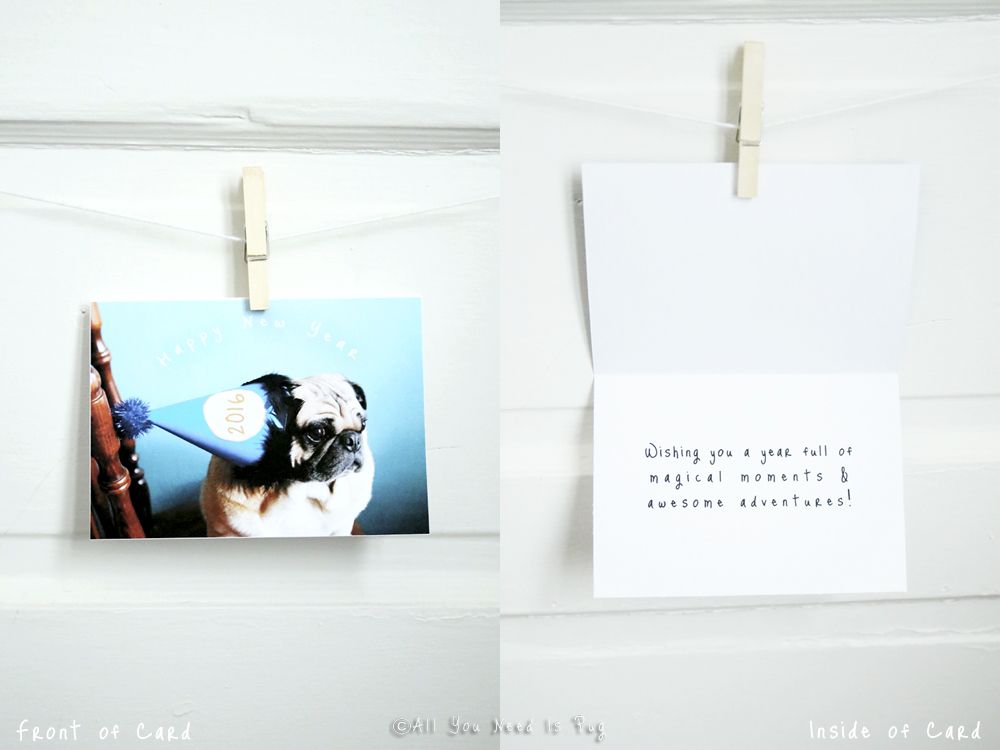 Along with our Santa Pug cards, we are also introducing a 2016 New Year's card to our pug greeting card collection. This vibrant card features a photo of James Dean in a 2016 party hat and, like our Christmas cards, has options available for the text featured inside of each card. This is one of my personal favorite photos of JD, which is why it also graces the cover of this year's A Very Pugly 2016 calendar.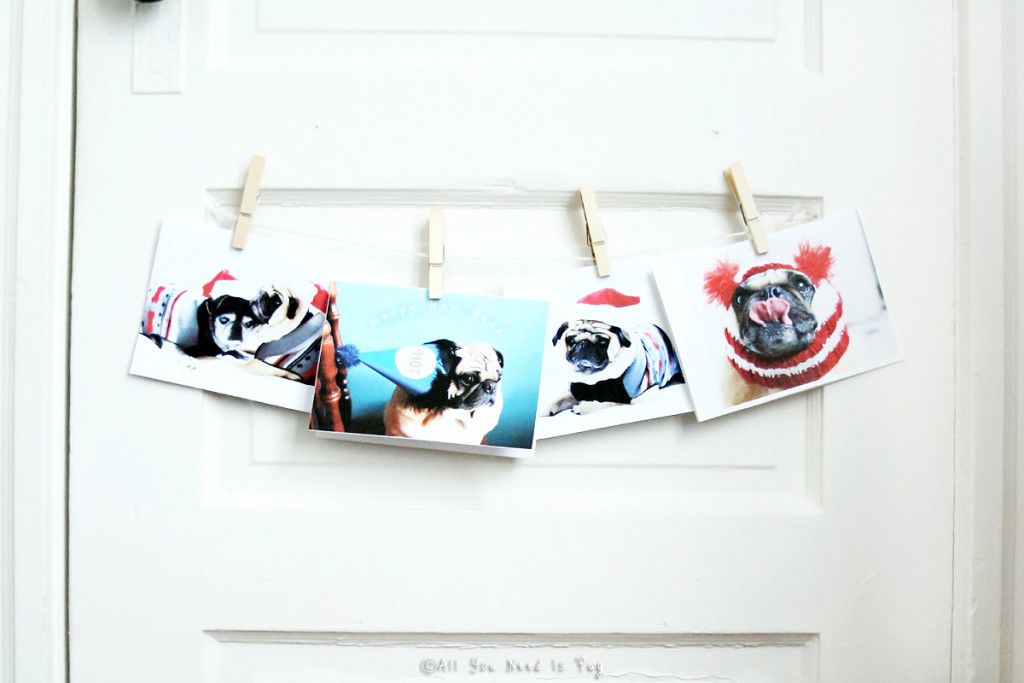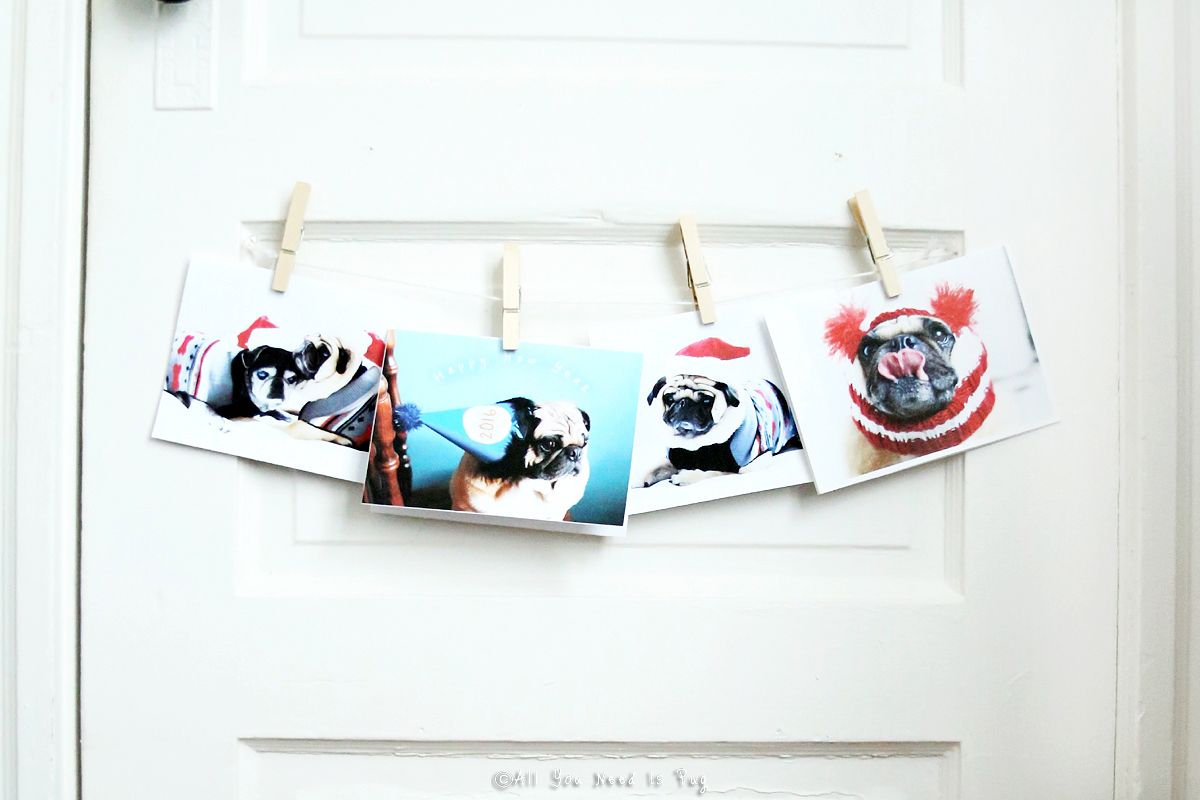 If you simply can't decide which card to buy, we have also created a sampler set of our holiday cards so that you may share a variety of sweet greetings with your pug-loving pals. This set includes 3 of our Christmas pug cards and a Happy New Year Card. I can guarantee that no matter which card your loved ones receive, they will not be able to stop smiling! I still have some ideas brewing for other new paper goods that will soon be in the works, and I can't wait to share them with all of you once my ideas come to life!