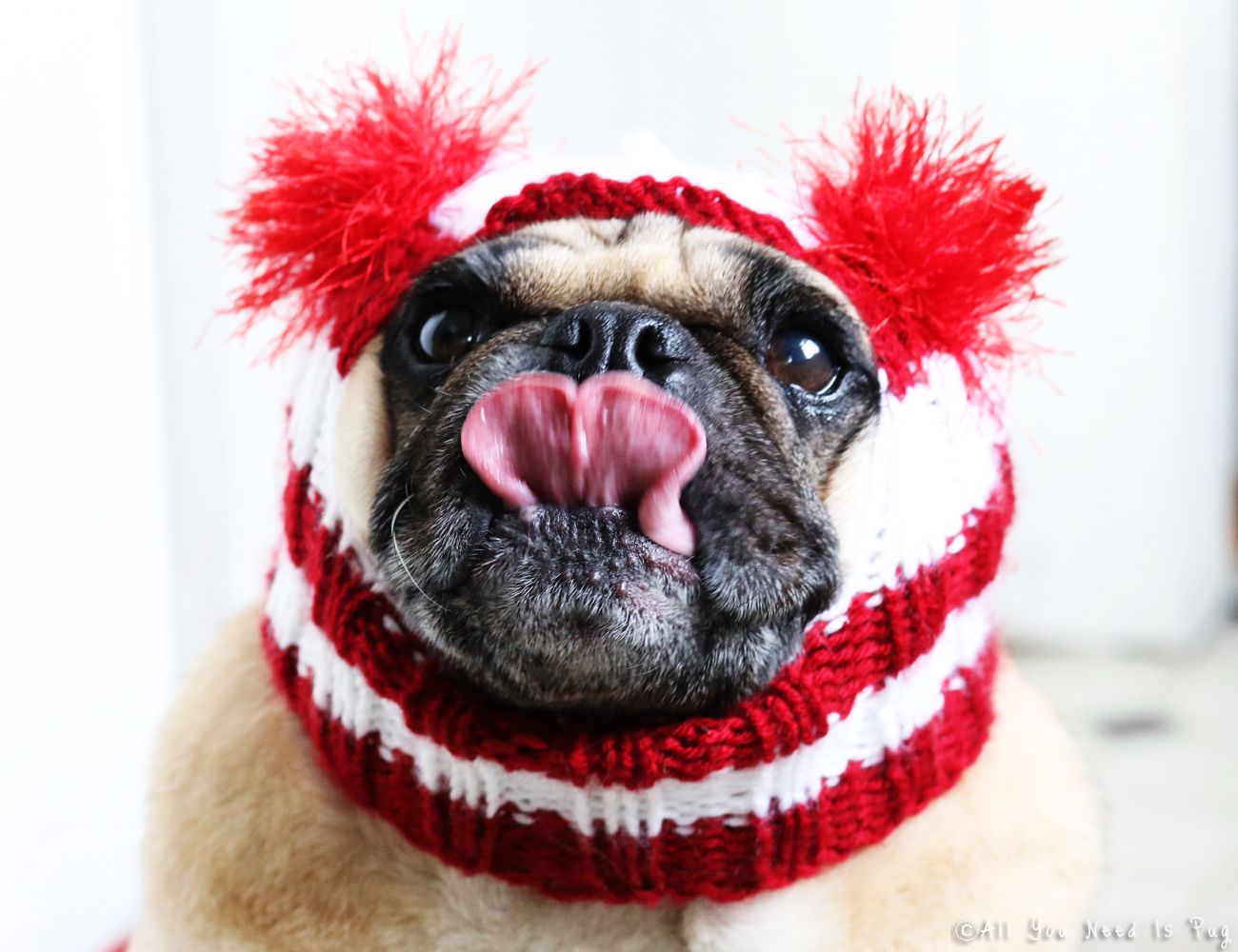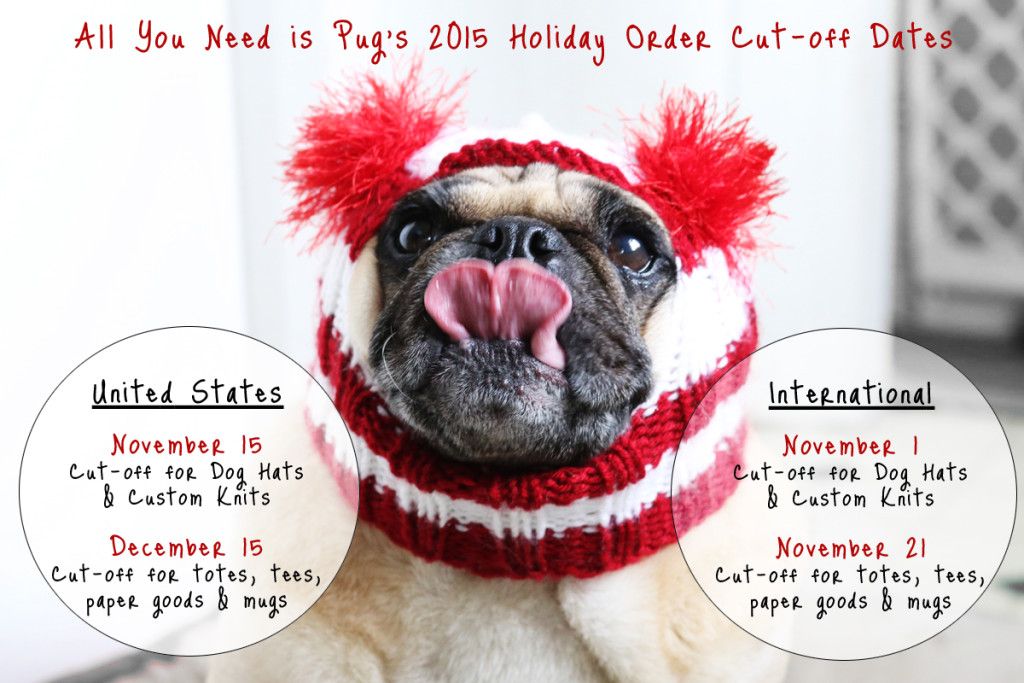 I know that Halloween hasn't even arrived yet, and you probably don't want to think about the holiday season when you still have your Jack-o-lanterns lit, but our holiday order cut-off dates for 2015 are fast approaching! This fall has been our busiest season, with our most Halloween orders ever received to date, and our longest waiting list for Halloween items as well. I have a feeling that this is also going to happen with this year's holiday orders, so we have set our dates and will be sticking firmly to them.
Any orders for dog hats and custom knits must be placed by November 15 for United States customers and November 1 for customers located in any other country.
Orders for All You Need is Pug tote bags, paper goods, t-shirts, and mugs must be placed by December 15 for United States customers and November 21 for customers located in any other country.
Any orders placed after these dates cannot be guaranteed to arrive in time for Christmas! Orders for dog hats & custom knits take 5-6 weeks to be handmade before being shipped. I will also note that it is our shop policy that there are no cancellations, returns, or refunds, so be sure to keep these dates in mind when placing your order, as you will not be able to cancel your order for any reason once it has been placed.  All orders placed after the indicated cut-off dates will ship in January 2016.
November is sneaking up on us quickly, and our cut-off dates are not far from sight, especially for our international customers. Visit our Etsy shop to save our items to your "favorites" list and place your orders!